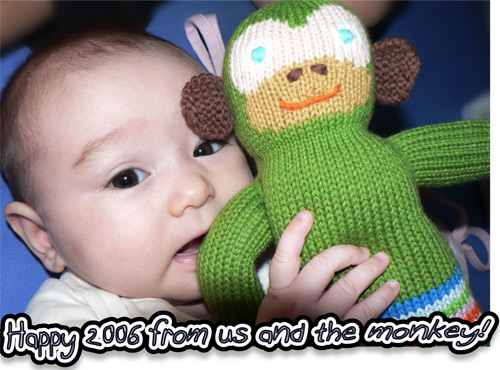 Hope this is your best year yet!
2 Responses to "Happy New Year"



Happy New Year to you and yours . . .
So — your Daddy Blog is only natural — Back in 01 it was a terror response blog and that didn't seem to draw any comments – – – Oh well. Speaking as a former "daddy" or is that a recovering father – or more aptly a new Grandfather – I'll say this: The days of your child being small and cuddly are as fleeting as the new buds in the spring or the icicle hanging from your windowpane.
Appreciate Now!!!




New year and what a great time to contemplate the future. Yours looks beautiful, my man. Enjoy every second of it.
Leave a Reply