L u k e & J e s s i c a ' s
Weekend in Paris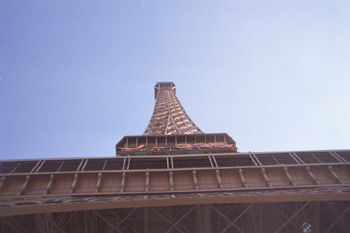 Jessica and I did Paris in 50 hours, taking advantage of last-minute weekend
airfare that got us both there and back for under $700. Awesome city; definitely
a place to go back to for longer. I never truly understood the Tour d'Eifel as a
global symbol for Paris until I saw it in the context of the city.
---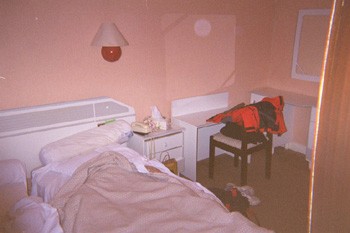 Our hotel room was small, and cheap. We stayed at the Hotel Minerve in the
Latin Quarter. Very cool part of the city!
---
That's Jessica in the red jacket. She's standing in front of the magnificent entrance to
the Louvre, the museum that is home to the Mona Lisa and the Venus de Milo
among other extraordinary works of art. You could wander around in there
forever. We only spent a few hours.
---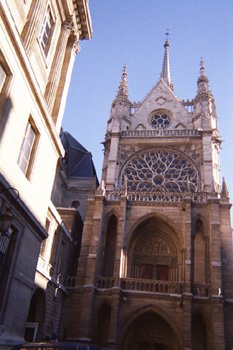 St. Chapelle was gorgeous. The walk up the tiny stone spiral staircase leads
into a room enclosed in the most amazing stained glass I've ever seen
---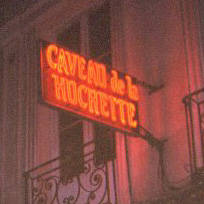 On Saturday night, we ended up at this totally awesome jazz club called
Caveau de la Huchette. Inside a packed house was enjoying and dancing
to the sounds of a band from Washington, DC! We met some nice people
including a French college student named Annalyse, who wrote me after the
trip. This place rocked!
---
Notre Dame with its gargoyles was as amazing inside as out.
---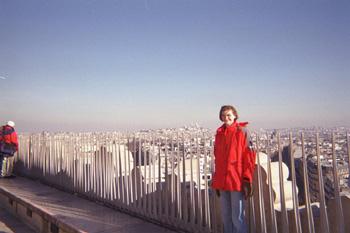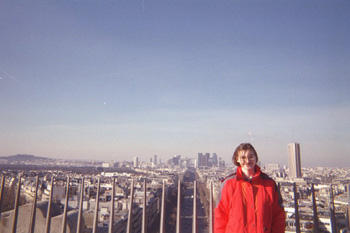 The view from the top of the Arc d'Triomph was not something that people
had told us about, but I'm sure glad we ventured up the 200-odd steps.
Amazing perspective on the city!
---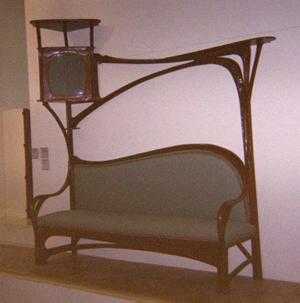 I really got into the whole Art Nouveau thing. Very organic...
---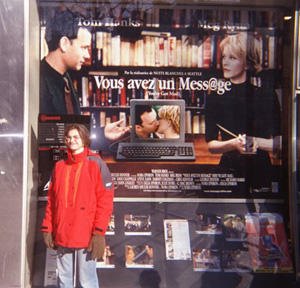 Jessica and I were amused by this french version of a poster for "You've Got Mail" We
actually went to see a movie: "Out of Sight" with George Clooney and Jennifer Lopez.
The movie-going experience varies so much culture to culture!
---
Last shot. This is me outside of the incredible structure Les Invalides,
where Napolean's ashes reside.